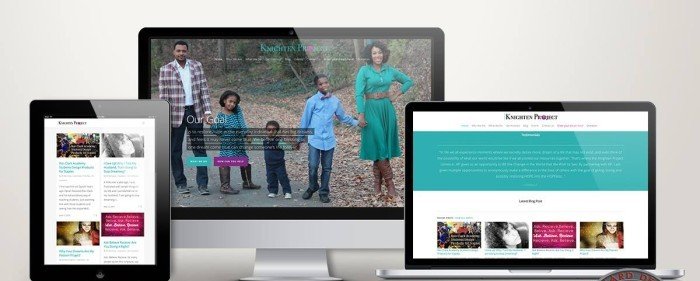 The Knighten Project is LIVE
Everyone Deserves a Dream Come True
Have you ever had something you really wanted to do come true? What happened after that moment? Did your life change for the better. What if someone's dream was to help you make your big dream come true?
The Knighten Project has been something I've had in my heart since 2013 and after going back and forth with myself for 2 years, I've finally JUMPED in with two feet to make this happen.
The website is officially live and the real work, well more work, begins and I am excited about what's to come.
What is the Knighten Project? 
Our desire is to basically bless people with ONE BIG DREAM. My dream opportunity would be to travel around the country surprising people with their ONE BIG DREAM request.
Read the full description of The Knighten Project, how I came up with the idea, what our goals are, how you can ENTER YOUR ONE BIG DREAMand even DONATE towards someone else's dream if you desire to HERE. 
4 Things to Expect From The Knighten Project
Dreams coming true – We will partner with brands, corporations, and donations from everyday people to bless people with One Big Dream
Webinars – Have you already submitted your dream to TKP? Not yet ready to push submit? Wondering what you can do to help yourself fulfill your dream? Tune in to our webinars, Google Hangouts and pericope videos to get inspired by people who are living their dreams. Get tips, guidelines and more from these Dream Winners!
Events – We will also have local events featuring experts, guest speakers and panelist to help YOU manifest your life long dreams.
Daily Inspiration – We will only share "Good News". Get inspired by dreams, stories of success and tips for life, business and more. One day these "Good News" stories might just be yours!
Can You Help Us Today?
One main priority of The Knighten Project will be staying in front of people who know our mission and have a heart to give. Will you share this newsletter, the website link or today's blog post with friends and family TODAY?
They can Enter Their ONE BIG DREAM or Donate toward someone else's?
Help The Knighten Project make dreams come true. Please follow us on social media and share our channels with your friends and family. You never know who will submit their dream. It might just be YOU!